ב"ה

This social and empowering program affords teens to connect with other Jewish kids, learn about themselves, study, participate in Mitzvah projects and have a blast, all within a Jewish context and setting. Special programs and activities include Shabbatons and local exciting trips! Each social program is comprised of fun, food and a Jewish theme. Last years Mega events included- Dave & Busters, Miami Heat game, New York Shabbaton, Beach party, Community Service Event s, Ice skating and much more. This year's events will take it to an entirely different level!!  Keep your teen involved "Jewishly" by connecting them to the fastest growing Jewish teen network in the world today.
CTEEN (For Boys & Girls, 8th-12th Graders)
Exciting and Transformative program for Teens, packed with social events, volunteer opportunities, Shabbatons and a NEW program - JLI teens which offers a unique Jewish learning experience specifically designed for teens!! 
Every other Tuesday evening, 7:00-8:30 PM.
CTEEN JUNIOR (For Boys & Girls, 7th Graders)
NEW Program especially designed for Middle School Teens.
Twice Monthly on Tuesday evenings, from  7:00-8:30 PM.
---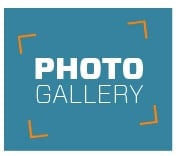 Your Cteen Registration includes:
* Bi monthly social events with other Jewish teens
* six week learning courses offered by JLI teens 
* Humanitarian events- volunteer opportunities that allow teens to experience the joy of giving.
* Access and a discounted rate for the famous NYC Cteen shabbaton